Prestholt Goat Cheese started up in 1989 when the Stenberg family moved to the area and took over the Rudningen farm and the summer mountain dairy farms (støls), Prestholt and Leirgrøv. With them in the move, was their cheese tradition from Osterøy on the West Coast; which they used as the starting point for making their original, brown goat cheese. They still make it; but in 2016, their son, Tim, started up Hol Cheesemakers in the old grocery store locale in Hol. Here they make 11 different kinds of cheese, 6 of which carry the Prestholt logo. In addition, Tim makes cheese for Gurustølen and Hamarsbøen. Hol Cheesemakers also has a shop with locally-made food.
Prestholt Goat Cheese is the flag ship at Prestholt and the foundation for the whole business. It is a traditional, full-fat, brown, goat cheese that originates from Osterøy in Western Norway; where Tim's mother learned the art of cheesemaking. Prestholt Goat Cheese is made of really fresh goats' milk, under 30 minutes old. It is made with both støl milk and winter milk. This is also an award-winning cheese that has received 2 gold medals and a silver medal at the Norwegian Championships in Farm Cheese.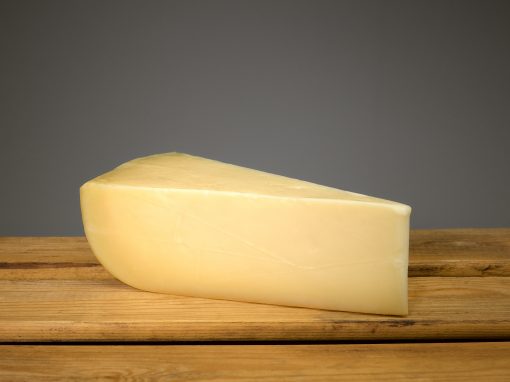 Leirgrøv Natural resembles Leirgrøv with støl milk, but it is made with milk from outside of the støl season. The cheese is sold 6 months to 2 years after production. To start with, it is white and mild; but after some aging, it can have a pink tint and become more mineral-like in taste. Leirgrøv Natural is the main cheese produced by Prestholt Goat Cheese, and won a highly-regarded gold medal at the Cheese World Championships in 2018.
Leirgrøv is a white goat cheese that is made in a lactose-reduced production. The Leirgrøv cheeses have received their name from the støl, Leirgrøv. The støl-milk cheese is only made during the summer. The taste of the goats' milk takes a lot of the flavor from the taste of the fodder, and goats like to eat food with lots of taste. That's why støl milk has a stronger taste and reflects the favorite food of goats—herbs, willows, and mountain flowers. Cows' milk from the støl will often become yellow-colored from carotene; but the goats' milk doesn't contain carotene, and becomes light green from all of the goodies that they eat while mountain grazing. That's why Leirgrøv made with støl milk can become light green. 1242 is aged a minimum of 12 months.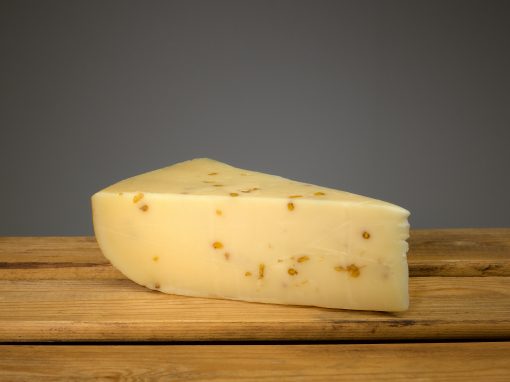 Leirgrøv Bukkehornkløver (Fenugreek)
Leirgrøv Natural is the base for a variant flavored with fenugreek. Fenugreek has a nice, sweetish taste. Leirgrøv Bukkehornkløver can also be made with støl milk, but it is usually made with winter milk.
What about serving the whole quartet of Leirgrøv cheeses on a cheese platter at your next party?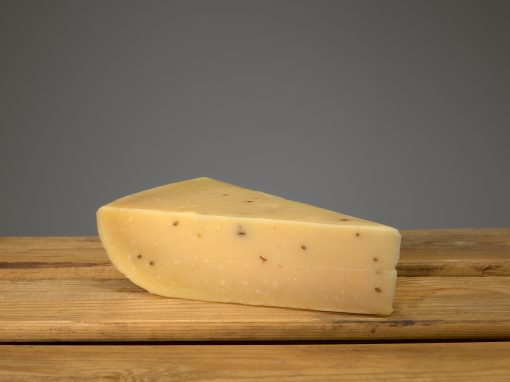 Leirgrøv Caraway is a close relative to the other Leirgrøv cheeses. Here is the original, award-winning Leairgrøv Natural, flavored with caraway. Leirgrøv Caraway is made with winter milk, but it can also contain some støl milk.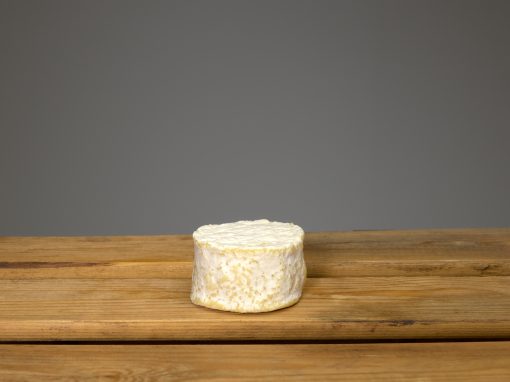 Prosten is a mature cream cheese made of goats' milk, what Norwegians like to call "Chevre." This is made all year, both with støl milk and winter milk. Prosten received its name from the previous (old) priest in the village. He likes making food and is very enthusiastic about cheese, and he often preaches the joyful message about local cheeseries and locally-produced cheese.
What about warming a whole cheese in the oven at 200 C (390 F) degrees for 4 minutes? Serve with something sweet.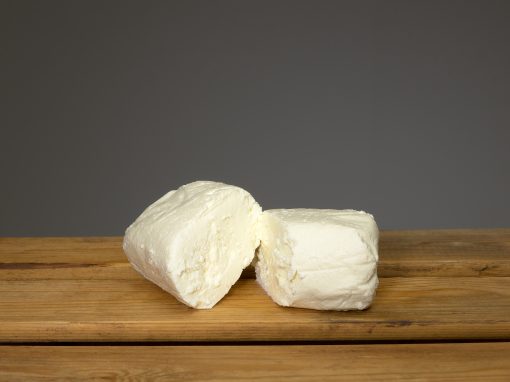 Fresh cream cheese has the same starting point as Presten, but this one doesn't have white mold on the outside. It resembles other natural cream cheeses made with goats' milk, and is made with both winter milk and støl milk. During the summer season, it gets a sticker that states "made with støl milk."
What do you think about having fresh cream cheese in your salad, with freshly-pressed lime on top?